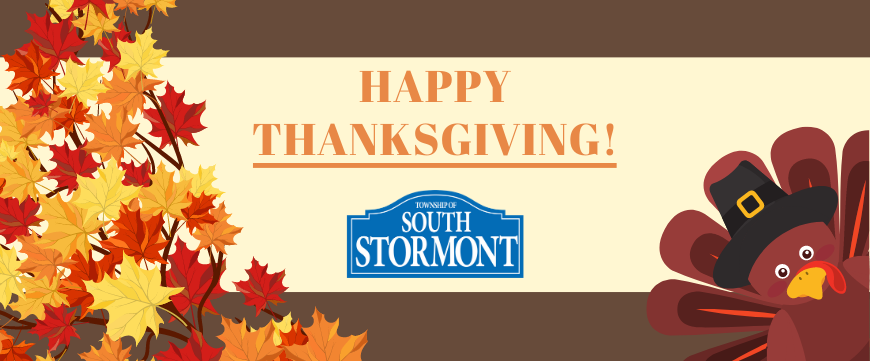 Please note that the Township Office will be closed on Monday, October 12 for Thanksgiving. The Office will re-open on Tuesday, October 13 for regular business hours of weekdays from 8:30 a.m. - 4:30 p.m.
There will be NO change to garbage or recycling collection due to the holiday, and the Trillium Road Landfill Site will have regular business hours of Friday and Saturday, 8:00 a.m. - 4:00 p.m.
On behalf of Staff and Council, we want to wish everyone a very happy and safe Thanksgiving Weekend!