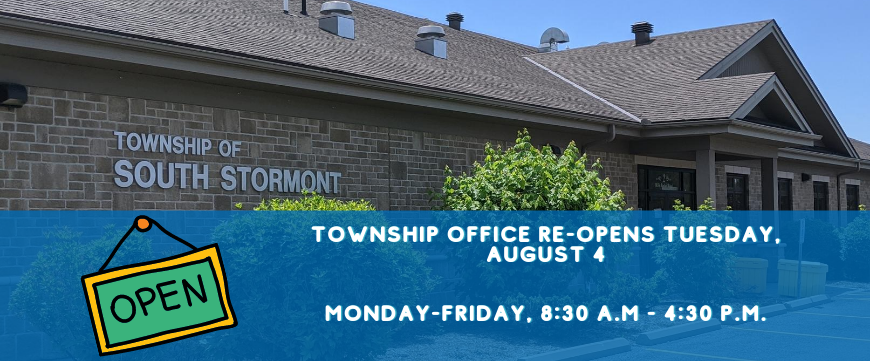 After months of being closed to the public, the Township Office is set to re-open, with safety restrictions in place, on Tuesday, August 4th.
While reception will be open for walk-in service, individual staff members will be available by appointment only, and no visitors will be permitted into any area outside of reception without an appointment.

Additionally, visitors to the Township Office will be required to follow safety precautions, including:
Mandatory masks indoors
Must sanitize your hands when entering reception
Follow markings on the floor to ensure social distancing
Maintain a six foot distance from others at all times
We encourage residents paying bills in person to utilize interact, if possible
Schedule an Appointment to Meet with Individual Staff
If you wish to meet with staff from a particular department, an appointment must be made in advance. Without an appointment, individual staff members will not be available to meet in person at this time.
If you know the individual with whom you would like to meet, you can contact them directly using our Contact Us page to schedule an appointment. Otherwise, you can contact our main office by email at info@southstormont.ca or by telephone at (613) 534-8889 and our Customer Service Representative will direct you to the proper contact within the office.
We want to thank everyone for their patience and cooperation as we continue to navigate the ever-changing landscape that COVID-19 has presented us.