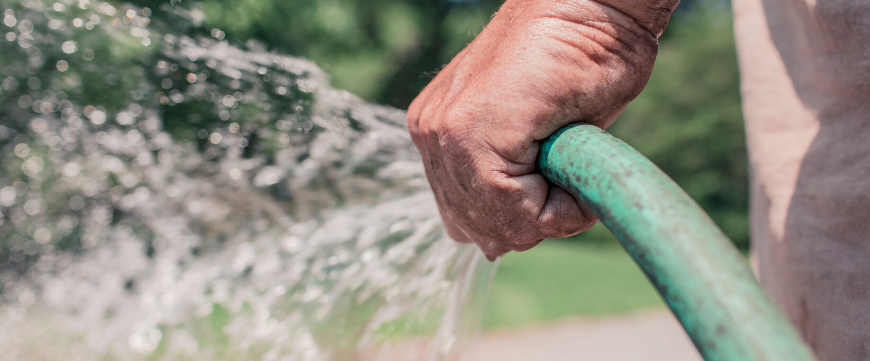 The region's two conservation authorities have declared a level one drought in SD&G.
Under a level one designation, the South Nation Conservation Authority and the Raisin Region Conservation Authority are asking people and businesses to cut their water use by 10 per cent.
Council passed an outdoor water conservation by-law (By-law No. 2007-18) to regulate the supply and use of water within the serviced area of the Township of South Stormont. This by-law outlines conditions and restrictions that could be enforced if necessary. In June, 2020, consumption of water from the Long Sault-Ingleside Water Treatment Plant increased by 22% over the same period in 2019.
The Township of South Stormont encourages all residents to help conserve our precious water resources. Here are a few ways you can do your part:
Water wisely. Water your lawn and garden only every second day and do it early in the morning. Avoid wasting water on sidewalks and other paved areas.
Wash your car only if necessary.
Wash only full loads of laundry. By washing full instead of partial loads, you could save up to 13,600 litres of water a year.
Fix leaks. A leaking faucet can waste up to 11,000 litres of year and a leaking toilet can waste up to 275,000 litres a year. To check your toilet for leaks, add a few drops of food coloring or a dye tablet to the water in the tank, but do not flush the toilet. Watch to see if the coloring appears in the bowl within a few minutes. If it does, the toilet has a silent leak that needs to be repaired.
PLEASE HELP US BY RESTRICTING UNNECESSARY WATER USE IN YOUR HOME
EVERY DROP COUNTS