Follow the direction below to link your new water account numbers to your online profile.
Login to account
Click on Utility Billing
Click on "My Profile", which is highlighted in blue

4. Click on Edit at UB-Utility Billing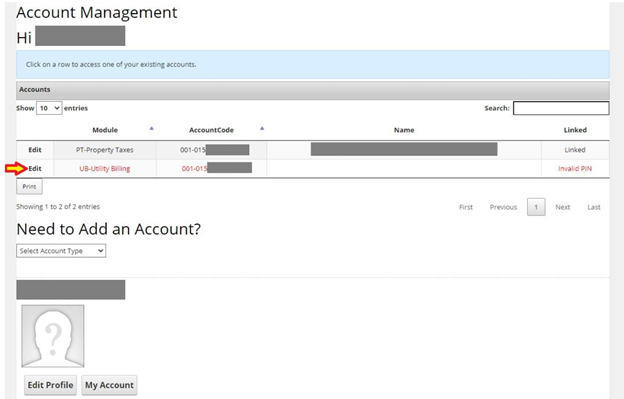 5. Under "Need to Add an Account," choose "UB-Utility Billing" under the dropdown menu. Enter your new water account and PIN provided. Click Save.
Your water account will now be linked to your new account number.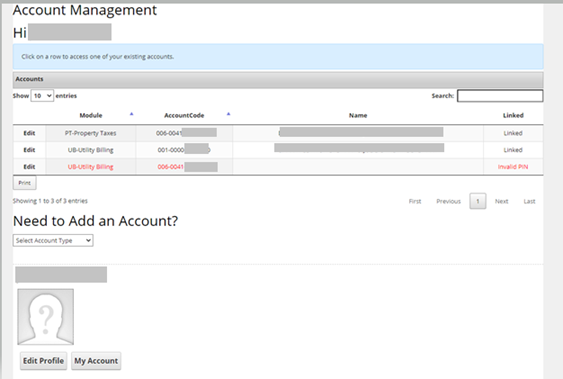 You can now access your water account information from your new account number.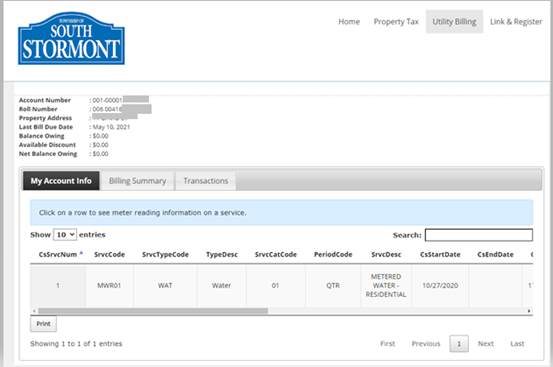 To Delete the Link to Your Old Account Number
Click "Edit" on the now invalid account number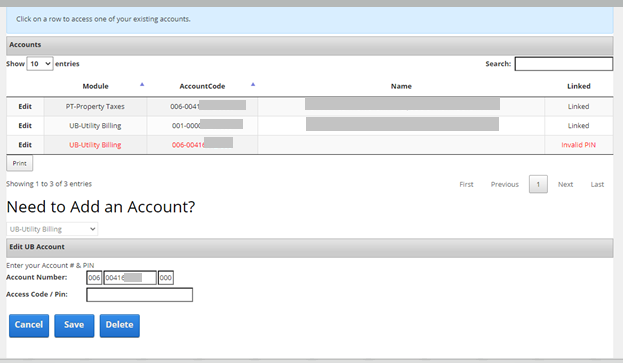 2. Ensure the old account number is listed under "Edit UB Account." Enter PIN then Delete.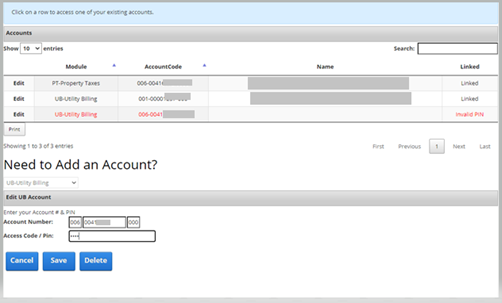 3. Click "Yes"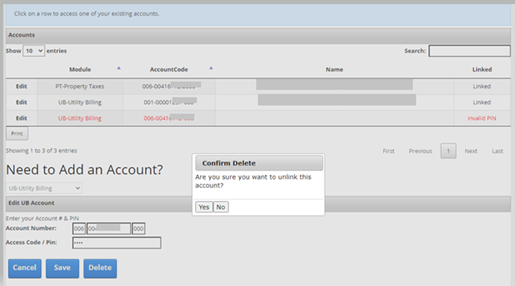 Your old account will now be removed from your account profile.