Posted on Saturday, November 27, 2021 01:27 PM
At the November 24th Regular Council Meeting, Council directed staff to prepare final budget documents for consideration at the December 15th meeting. At this point, no decisions have been made and the proposed budget has not been approved.
The direction from Council was to provide final budget documents based on a 3% municipal tax rate increase, which would result in a $29 increase in municipal taxes for a residential property with a median MPAC assessment of $206,000. This increase does not...
Posted on Tuesday, November 23, 2021 09:44 AM
The Eastern Ontario Health Unit (EOHU) is pleased to announce that appointments offering the Pfizer COVID-19 vaccine to children aged 5 to 11 will be available on Ontario's COVID-19 vaccination portal as of 8:00 AM on Tuesday, November 23, 2021.
The Pfizer vaccine is currently the only COVID-19 vaccine that has been authorized by Health Canada for use in children aged 5 to 11. To be eligible for the vaccine, children who live or study in Ontario must either be 5 years old or turning 5 in 2021 (born...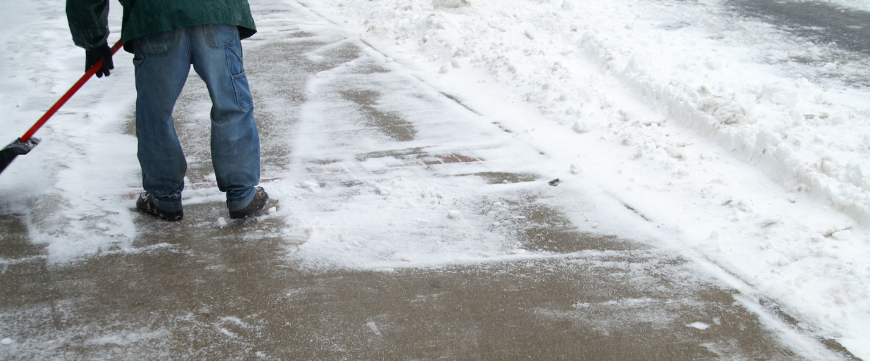 Posted on Friday, November 05, 2021 11:42 AM
The Township would like to remind residents that all sidewalks not identified in By-law No. 2020-011 will be considered closed from November 1, 2021 until April 1, 2022.
This means that only the sidewalks noted below will be maintained throughout the winter. All others will not be cleared or salted.
We thank you for your cooperation in ensuring our maintained sidewalks are safe for pedestrians throughout the winter months.
Newington
Fairground Drive from County Road 14 (Main Street)...
Posted on Tuesday, November 02, 2021 10:04 AM
Special Council Meeting dates have been established for Council to consider the proposed 2022-2024 Budget.
The first meeting will be held on Wednesday, November 3 beginning at 10:00 a.m. and the second meeting will be held on Wednesday, November 17, 2021 beginning at 5:00 p.m.

To view the livestream of each of these meetings, please visit our Council Meetings Page.
For more information on the 2022-2024 Budget process, please visit our 2022-2024 Budget Page on Speak Up South Stormont.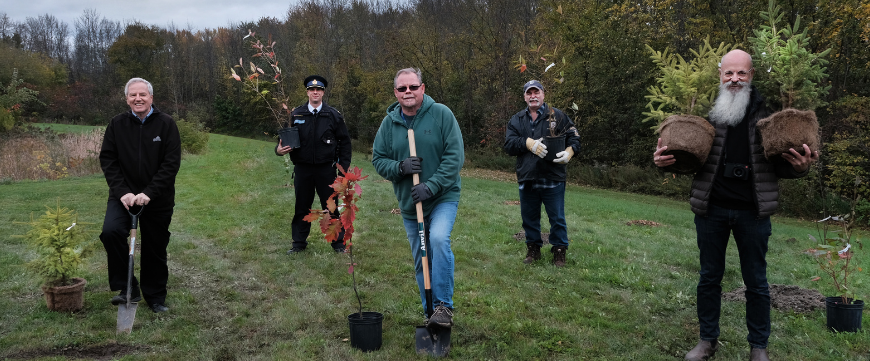 Posted on Monday, October 25, 2021 08:37 AM
Raisin Region Conservation Authority (RRCA) board members and staff were recently joined by Township of South Stormont Council members and staff, as well as members of the Ontario Provincial Police and the general public in planting nearly 300 native tree and shrub species on the grounds of the Township's municipal office, which border the south branch of the Raisin River.
"When it comes to improving our local environment, every effort counts" says South Stormont Mayor and RRCA Chair, Bryan...