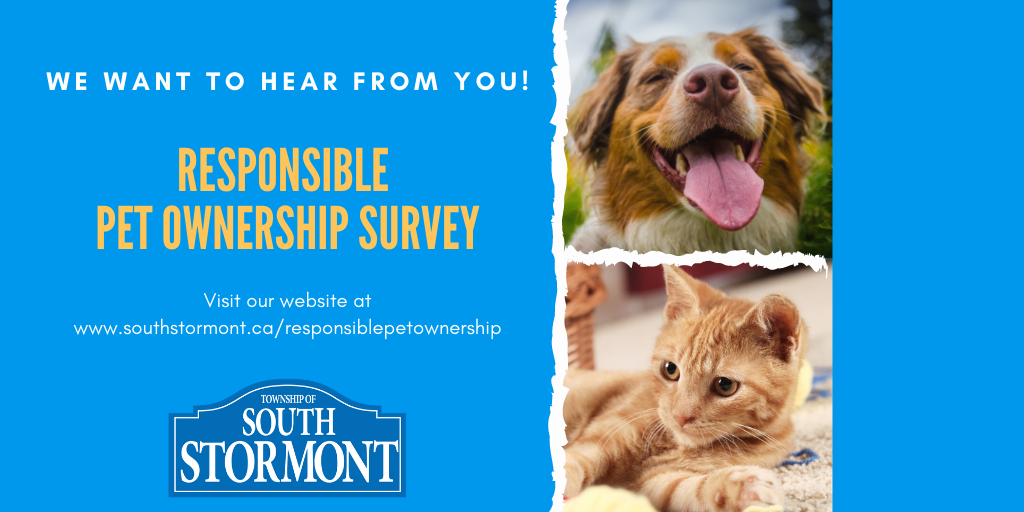 Posted on Wednesday, September 16, 2020 04:11 PM
The Township is undertaking a review of current Animal Services based on best practices, feedback from residents, complaints received, and Council's direction. The goal of the review is to develop a new Responsible Pet Ownership By-law to improve animal services provided by the Township and guidelines to follow to ensure the safety of animals and residents.
The Township would like to ensure residents have an opportunity to voice their opinions during this process. This by-law impacts all of us and...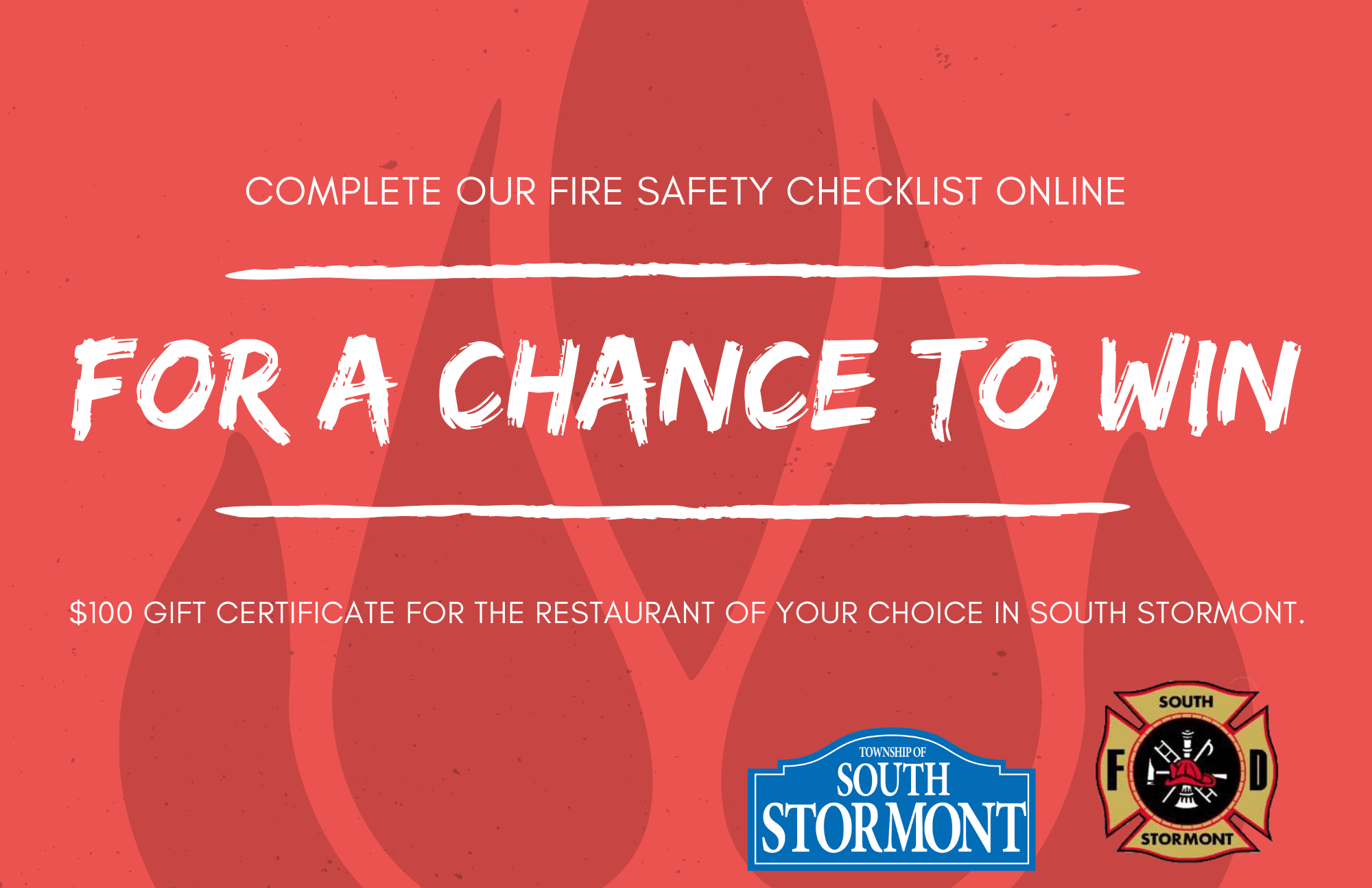 Posted on Wednesday, September 16, 2020 03:42 PM
Every year, members of South Stormont Fire and Rescue perform a door-to-door campaign to ensure smoke and carbon monoxide compliance. Because of the COVID-19 pandemic and social distancing guidelines, we have decided to offer an online self-verification checklist to assist residents in testing their smoke and carbon monoxide alarms. This is a voluntary program, but we encourage all residents to participate. Residents who complete the checklist will be entered to win a $100 gift card for a restaurant...
Posted on Thursday, August 20, 2020 02:59 PM
South Stormont, ON - The Township of South Stormont has received a vote of confidence from the Board of Directors of the St. Lawrence Parks Commission (SLPC) after they have approved a conceptual vision for the development of strategic waterfront locations.
The Waterfront Development Plan presents an opportunity to strengthen the partnership between the Township and the SLPC while providing improved access and enhanced recreational opportunities to the waterfront for residents and visitors.
"The...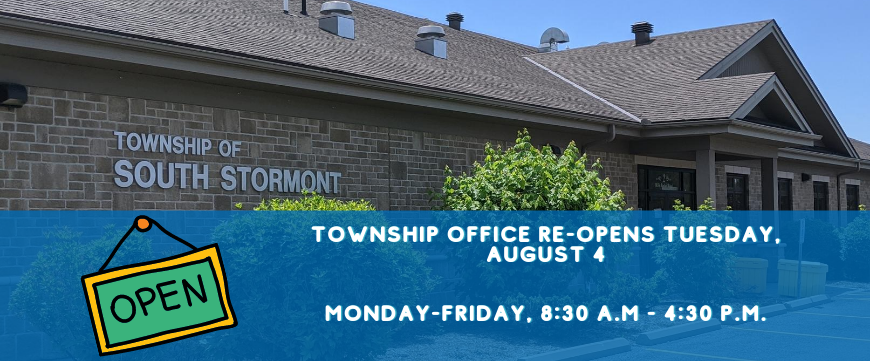 Posted on Wednesday, July 29, 2020 08:28 AM
After months of being closed to the public, the Township Office is set to re-open, with safety restrictions in place, on Tuesday, August 4th. While reception will be open for walk-in service, individual staff members will be available by appointment only, and no visitors will be permitted into any area outside of reception without an appointment.

Additionally, visitors to the Township Office will be required to follow safety precautions, including:
Mandatory masks indoors
Must sanitize...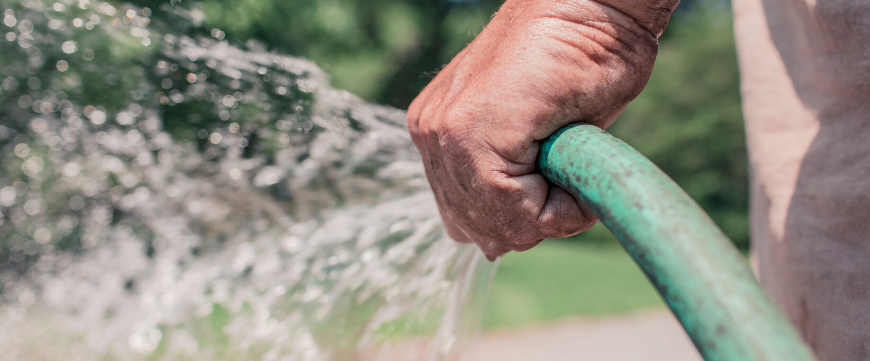 Posted on Tuesday, July 07, 2020 01:39 PM
The region's two conservation authorities have declared a level one drought in SD&G.
Under a level one designation, the South Nation Conservation Authority and the Raisin Region Conservation Authority are asking people and businesses to cut their water use by 10 per cent.
Council passed an outdoor water conservation by-law (By-law No. 2007-18) to regulate the supply and use of water within the serviced area of the Township of South Stormont. This by-law outlines conditions and restrictions that...