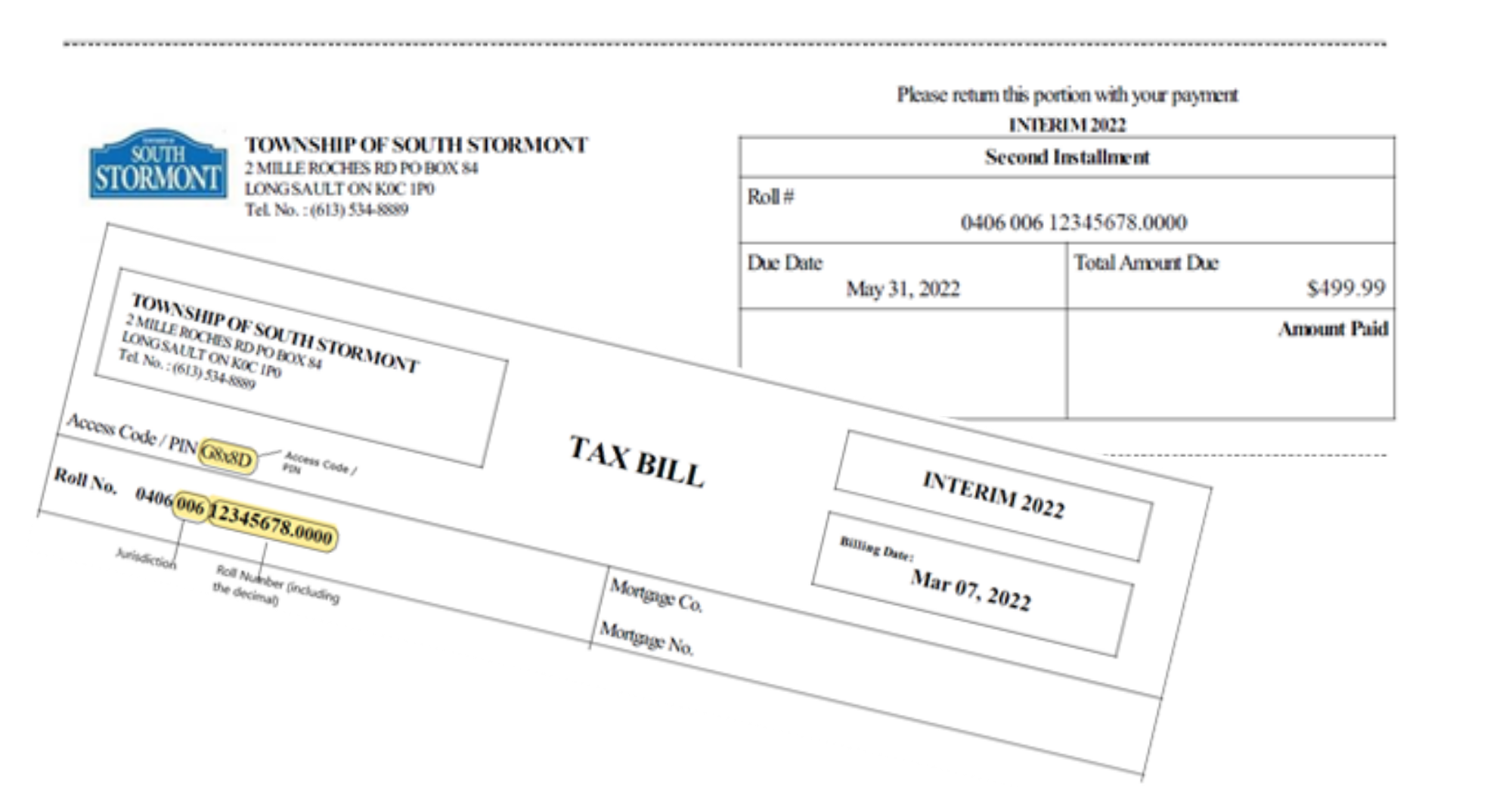 Interim tax bills headed out this week (March 7th - 9th ) by email and post.
South Stormont issues two property tax bills a year - an interim bill in March and a final bill in July.
The interim bill is based on 50% of the previous year's taxes. It is split into two instalments. The first instalment is due March 31, 2022, and the second instalment is due May 31, 2022. There are many payment options available. Whichever way you choose to pay, please ensure you leave enough time for your payment to arrive at the office before the due date to avoid late penalties.
If you don't receive your tax bill, please contact the Township Office. Not receiving a bill does not relieve you of any penalty charges that might arise from late payments.
New E-Billing
You can register to receive your Property Tax bill (and Water bill) via email through your iCity Online Property Account.