Posted on Wednesday, October 21, 2020 10:38 AM
*The following is a public notice issued by the Eastern Ontario Health Unit regarding safer alternatives to traditional Halloween celebrations due to the COVID-19 pandemic.
Due to the ongoing COVID-19 pandemic and recent significant increase in case counts, the Eastern Ontario Health Unit (EOHU) is strongly recommending that local residents avoid traditional ways of celebrating Halloween, including not trick-or-treating this year, but rather to choose safer alternatives instead....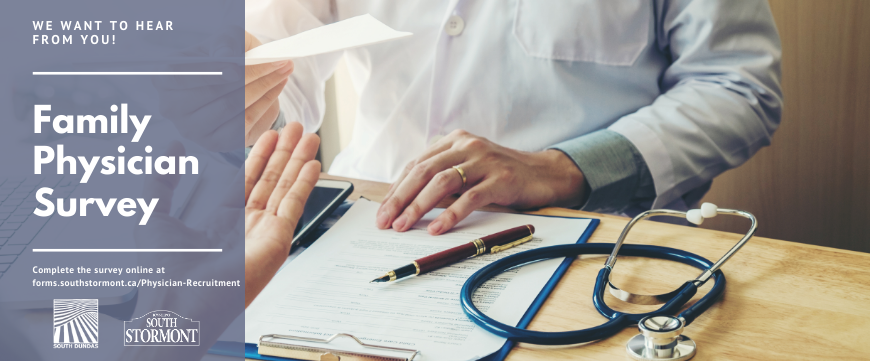 Posted on Friday, October 09, 2020 10:16 AM
Although physician recruitment is a challenge for rural communities across Canada, it has not dampened the spirits of the joint Physician Recruitment and Retention Committee between the Municipality of South Dundas and Township of South Stormont.
The Committee, which was launched in May 2019 to address the lack of local physicians, is now taking the first step with a new survey aimed at gathering information from residents on their current family physician arrangement, or lack thereof.
"We need the...
Posted on Thursday, August 20, 2020 02:59 PM
South Stormont, ON - The Township of South Stormont has received a vote of confidence from the Board of Directors of the St. Lawrence Parks Commission (SLPC) after they have approved a conceptual vision for the development of strategic waterfront locations.
The Waterfront Development Plan presents an opportunity to strengthen the partnership between the Township and the SLPC while providing improved access and enhanced recreational opportunities to the waterfront for residents and visitors.
"The...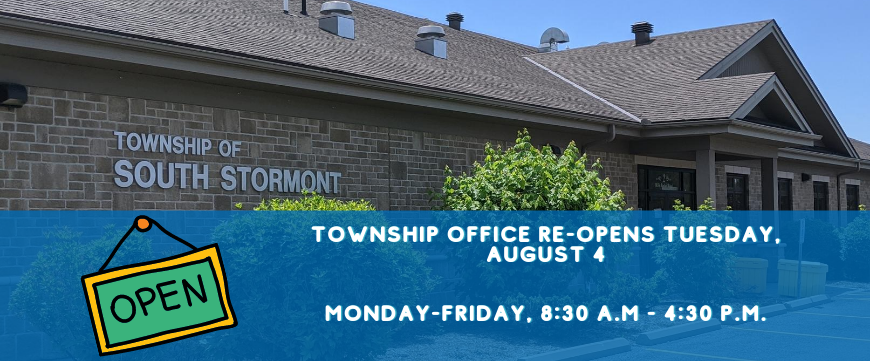 Posted on Wednesday, July 29, 2020 08:28 AM
After months of being closed to the public, the Township Office is set to re-open, with safety restrictions in place, on Tuesday, August 4th. While reception will be open for walk-in service, individual staff members will be available by appointment only, and no visitors will be permitted into any area outside of reception without an appointment.

Additionally, visitors to the Township Office will be required to follow safety precautions, including:
Mandatory masks indoors
Must sanitize...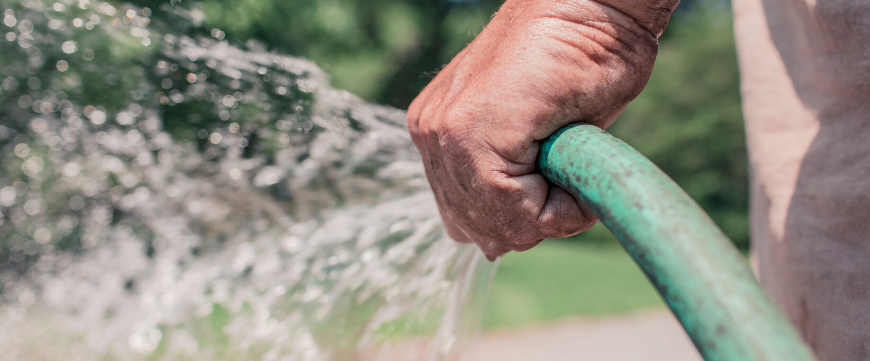 Posted on Tuesday, July 07, 2020 01:39 PM
The region's two conservation authorities have declared a level one drought in SD&G.
Under a level one designation, the South Nation Conservation Authority and the Raisin Region Conservation Authority are asking people and businesses to cut their water use by 10 per cent.
Council passed an outdoor water conservation by-law (By-law No. 2007-18) to regulate the supply and use of water within the serviced area of the Township of South Stormont. This by-law outlines conditions and restrictions that...