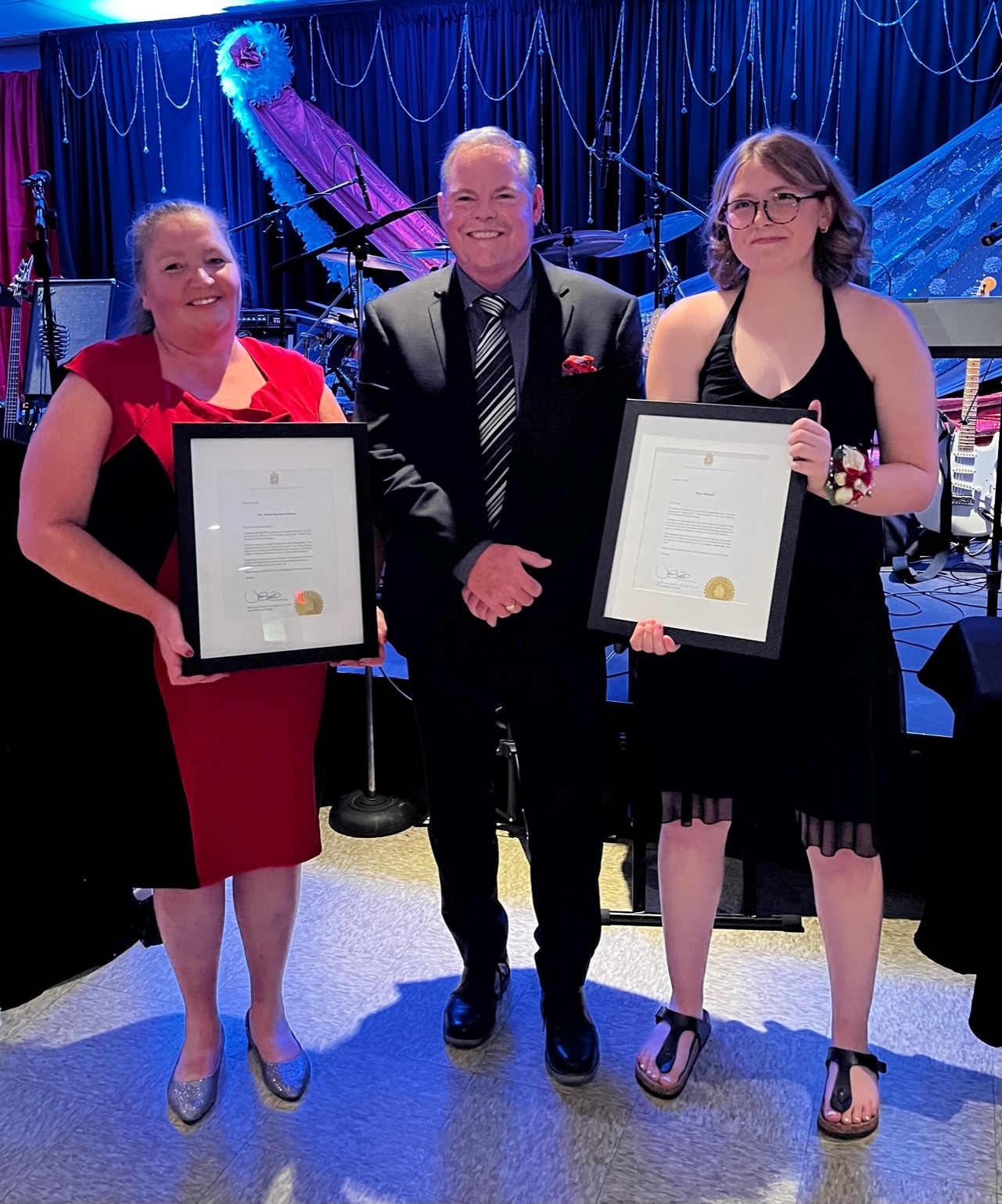 South Stormont, ON – The Township of South Stormont held its annual Volunteer Appreciation Gala on Friday, August 19th at the South Stormont Community Hall. Themed "An Elegant Affair", the event was an opportunity for Council to show appreciation to 140 invited guests that were representing over 20 volunteer organization within the community.
"Volunteer groups are the backbone of this community and offer so many vital services to residents of South Stormont, this is an opportunity for Council to recognize all of their efforts and say thank you," said Mayor Bryan McGillis.
Guests were treated to a night of fine dinning and musical entertainment by the AM/FM band, later Karen Elizabeth Hennessey who is the Vice Chair for the Ronald McDonald House offered her take on the importance of volunteerism within society and an update on the work that her committee is doing to expand the services offered to families who have children that require overnight hospital care in Ottawa but live outside of the city.
The evening concluded with the presentation of the 2021 Youth Volunteer of the Year Award to Pyper Waldroff for her efforts with various local organizations within the community, at school, and with the Lost Villages Museum. Finally, the 2021 Fran Laflamme Volunteer of the Year Award was presented to Denise Beaudette-Manley for her on-going support and years of tireless volunteerism in the Newington area. Denise is a recognizable figure in the community and serves many roles within the Stormont County Fair Board, Ladies Auxiliary of the Newington Fire Station, the Stormont County 4H Club, and an advocate for programs and activities in the Lloyd Hawn Park.