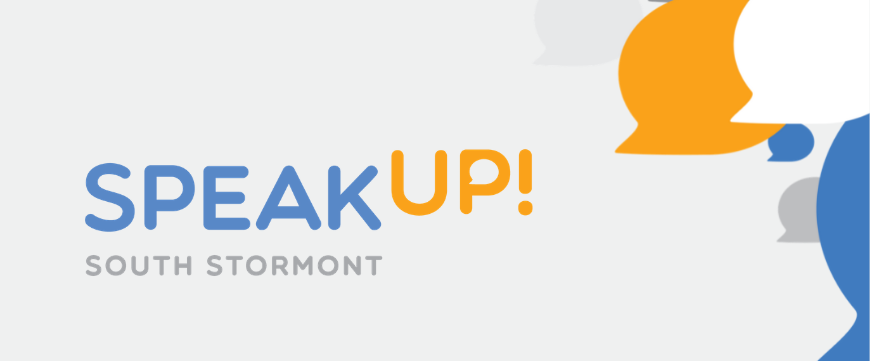 To further public engagement efforts, the Township of South Stormont has launched a new online portal to allow residents to share their ideas with the Township, engage with staff and fellow community members, and stay up-to-date on the latest Township initiatives.
Speak Up South Stormont, launched on Monday, June 14, incorporates a number of tools to allow for different levels of engagement, based on the needs of the project.
"Council and staff have made a commitment to residents of South Stormont to increase our engagement efforts and build a stronger relationship with the Township," Mayor Bryan McGillis says. "Speak Up South Stormont will provide opportunities for increased interaction with the Township through fun, engaging projects, as well as thought-provoking consultations that will help guide Council decisions," McGillis adds.
While registration is not required to access speakupsouthstormont.ca, it is required to participate and be part of the conversations. Users are asked to fill out a few simple questions, verify their email address, and then they will be able to share feedback, comment on other's posts, and use all the interactive features of the platform.
To encourage residents of South Stormont to participate and become familiar with the platform, the Township has launched three projects to get the ball rolling. One of the projects is a Chalk Art Gallery where residents are encouraged to share their sidewalk chalk creations with the community. To further encourage participation, the Township also has 100 packs of chalk to give away to those wishing to participate. Those wishing to receive a free pack of chalk can simply visit the Township office during regular business hours to receive a tote bag with some goodies from the Township.
Residents are encouraged to visit www.speakupsouthstormont.ca to begin sharing their feedback, participating in fun, engaging activities, and being part of the conversation.