Posted on Monday, December 21, 2020 02:13 PM
As COVID-19 cases continue to rise at an alarming rate, the Ontario government, in consultation with the Chief Medical Officer of Health and other health experts, is imposing a Provincewide Shutdown. Additional restrictions will be put into place and reinforce that Ontarians should stay at home as much as possible to minimize transmission of the virus and prevent hospitals from becoming overwhelmed. The Provincewide Shutdown will go into effect as of Saturday, December 26, 2020, at 12:01 a.m.
Details...
Posted on Friday, December 18, 2020 03:14 PM
In order to further limit the number of COVID-19 infections in the region, the Eastern Ontario Health Unit (EOHU) has issued a new Order for Multidepartment Retail and Grocery Stores, pursuant to section 22 of the Health Protection and Promotion Act (HPPA). It will come into effect at 12:01 A.M. on December 19th, 2020 and will remain in effect until further notice.
The Order seeks to prevent further spread of COVID-19 cases by limiting crowding and ensuring adequate physical distancing between...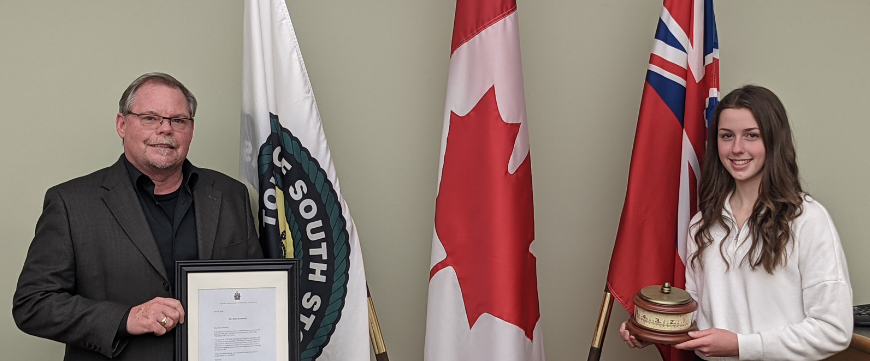 Posted on Thursday, December 17, 2020 11:37 AM
While the annual Township of South Stormont Volunteer Appreciation Gala has been postponed due to the pandemic, the Volunteer Appreciation Committee moved forward in recognizing the volunteer efforts of an exception young person in our community.
Alexa Zummach was presented with the inaugural Youth Volunteer of the Year Award for 2019 on Monday, December 14, prior to a Special Council Meeting.
Alexa's volunteer efforts are well recognized with the local 4H Club and the Stormont County Fair Board....
Posted on Monday, December 14, 2020 03:00 PM
The following is an open letter to the community by Dr. Paul Roumeliotis, the Medical Officer of Health for the Eastern Ontario Health Unit
With the holidays upon us and 2020 winding down, I would like to take a moment to reflect on this past year.
There is no doubt that it has been a challenging year for all of us. The COVID-19 pandemic has required us to change the way we do things and interact with one another. From inconveniences such as wearing masks, to waiting in lines to enter...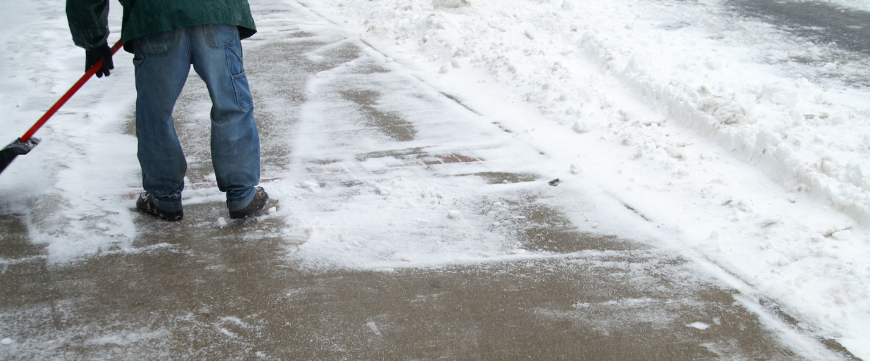 Posted on Friday, December 11, 2020 11:48 AM
The Township would like to remind residents that all sidewalks not identified in By-law No. 2020-011 will be considered closed from November 1, 2020 until April 1, 2021.
This means that only the sidewalks noted below will be maintained throughout the winter. All others will not be cleared or salted.
We thank you for your cooperation in ensuring our maintained sidewalks are safe for pedestrians throughout the winter months.
Newington
Fairground Drive from County Road 14 (Main Street)...