Posted on Monday, May 29, 2023 10:06 AM
Please be advised that Atchison Road will be closed from the intersection of Richmond Drive and Atchison Road – 16715 Atchison Road on Tuesday, May 30 from 9:00am – 3:00pm for culvert replacements. Local traffic only will be permitted.
Posted on Tuesday, May 16, 2023 09:47 AM
Please note that the following Council Meeting dates have been rescheduled to accommodate Council and Staff attendance at the Ontario East Municipal Conference.
Original Council Meeting Date
Revised Council Meeting Date
June 7, 2023
June 14th, 2023
June 21, 2023
June 28th, 2023
July 12, 2023
July 19, 2023
August 9, 2023
August 16, 2023
September 6, 2023
September 13, 2023
September 20, 2023
September 27, 2023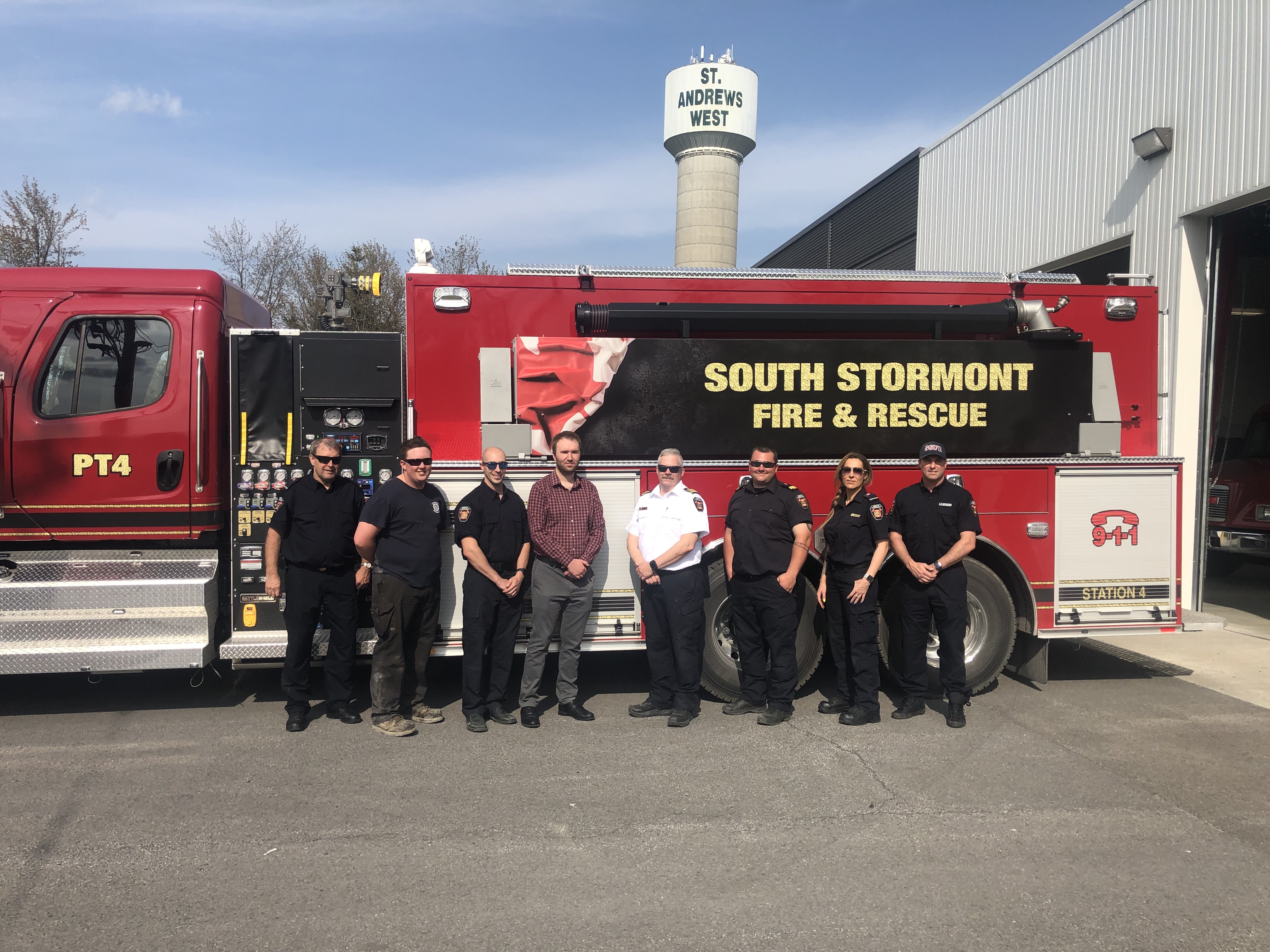 Posted on Friday, May 12, 2023 08:59 AM
On Thursday, May 11, representatives from Council, Township Staff, members of South Stormont Fire and Rescue, and Battleshield Industries were on hand at Station 4, St. Andrews West to officially unveil a new Pumper Tanker added to the South Stormont Fire and Rescue fleet.
"The new Pumper Tanker is equipped to accommodate a full pump crew of four firefighters as an initial first response," says Fire Chief Morris Lamer. "This new unit will be service the Station 4 response area for many years to...

Posted on Monday, May 08, 2023 01:30 PM
On Monday, May 8th, 2023, and in conjunction with Emergency Preparedness Week, the Township of South Stormont announced the launch of a new platform to reach residents in the event of emergency situations.
Voyent Alert is a multi-purpose service provided by the Township that will keep residents informed of critical events like floods or boil water advisories as well as day-to-day/ non-emergency notices such as road closures, planned maintenance, watermain breaks and more.
Residents can sign up in...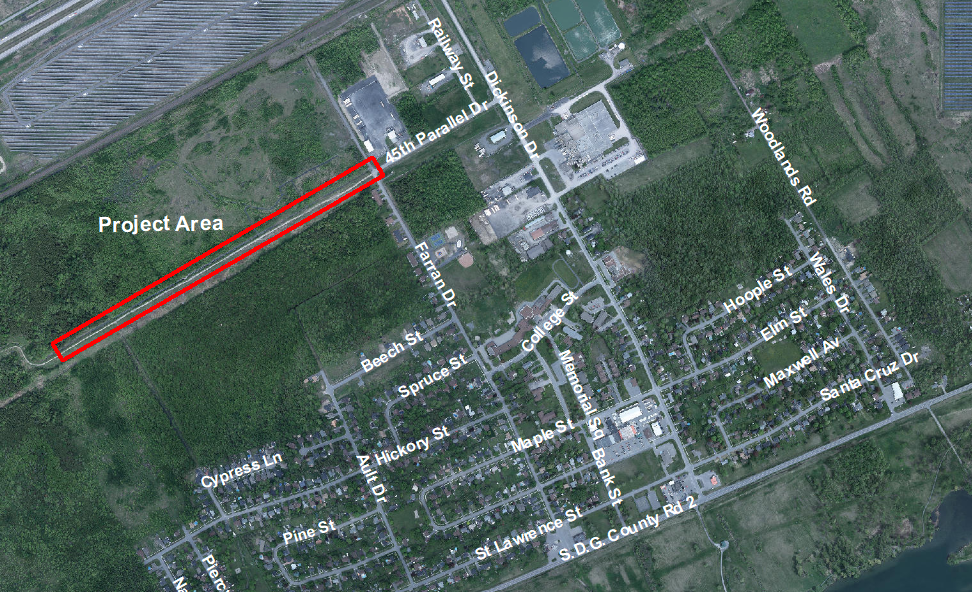 Posted on Wednesday, May 03, 2023 10:10 AM
Please note that the construction of 45th Parallel Drive, extending west from Farran Drive, is scheduled to begin May 8 and reach substantial completion by August 15. The haul route of heavy trucks and equipment caused by the project will be limited to 45th Parallel and Dickinson Drive. There may be certain periods during this time when traffic is slowed or interrupted in this area.