Posted on Wednesday, January 18, 2023 10:33 AM
The Township of South Stormont and the Cornwall Business Enterprise Centre are thrilled to invite the local business community and aspiring entrepreneurs to a Business Breakfast on Tuesday, February 14th from 7:30 a.m.to 9:30 a.m.
This free event will take place at the South Stormont Community Hall (2 Mille Roches Road, Long Sault) and will be an excellent opportunity to network with fellow business owners and entrepreneurs and learn from one of the region's most successful start ups of 2022,...
Posted on Thursday, January 12, 2023 01:24 PM
Please be advised that the 2023 Budget Meeting dates have been amended and the originally scheduled Budget Meeting of January 18, 2023 has been CANCELLED.
The Budget Meeting scheduled for February 1st will go ahead as planned at the Township of South Stormont Council Chambers at 5:00 p.m.
The public are welcome to attend the meeting in person. Alternatively, the meeting will be livestreamed in real time on our website from our Council Meetings Page, and a video recording will be available after...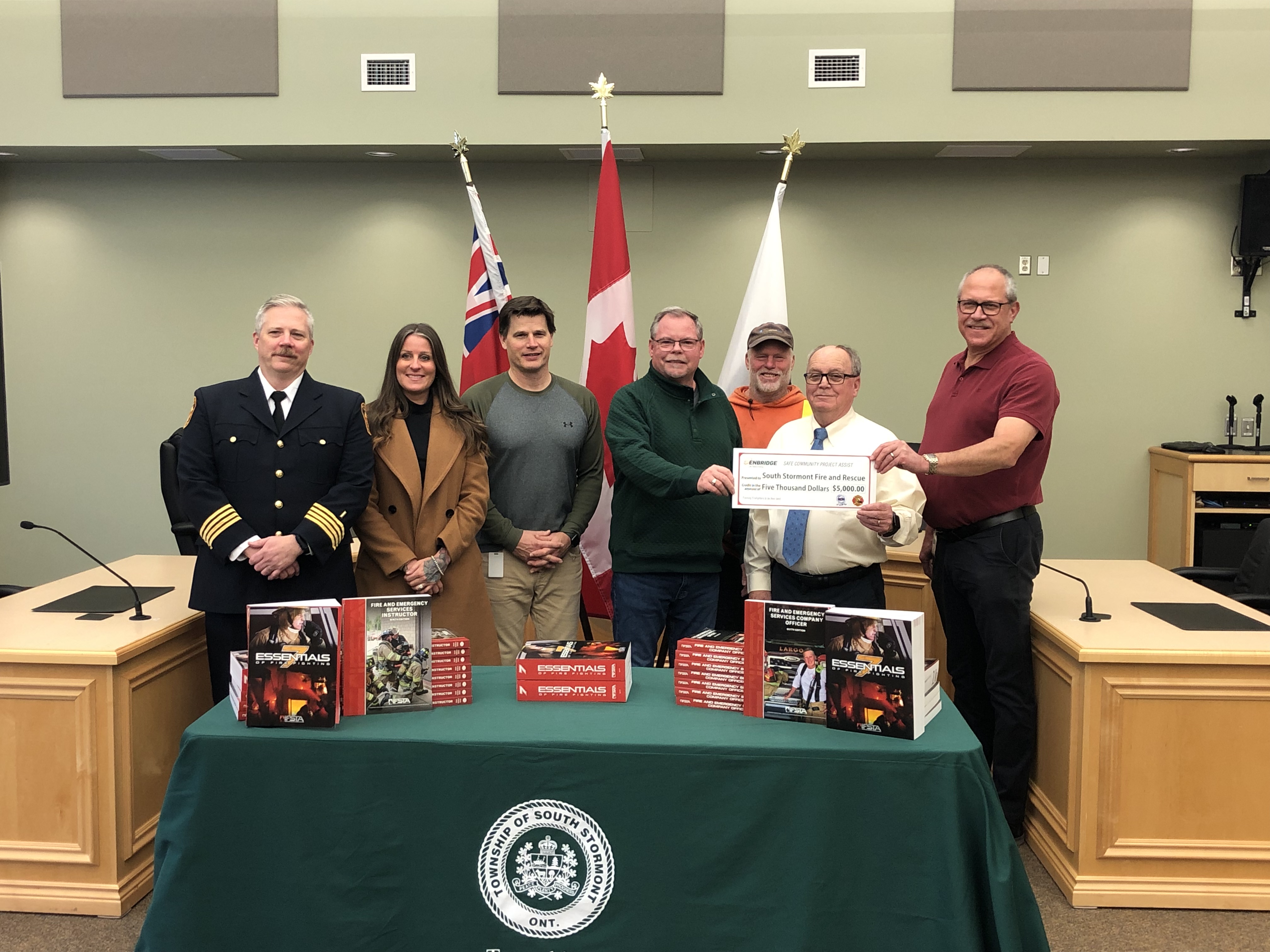 Posted on Tuesday, January 10, 2023 03:52 PM
Enbridge Gas Inc. (Enbridge Gas) is helping South Stormont Fire and Rescue purchase firefighting training materials, through Safe Community Project Assist–a program with the Fire Marshal's Public Fire Safety Council (FMPFSC) that supplements existing training for Ontario volunteer and composite fire departments in the communities where Enbridge Gas operates.
"At Enbridge Gas, safety is our priority. We're proud to support Ontario firefighters who share our commitment to keeping our communities safe,...
Posted on Monday, December 26, 2022 10:13 AM
The declaration of a Significant Weather Event has been lifted and normal snow clearing operations have resumed. Please continue to exercise caution if you will be on the roads or walking on sidewalks. Thank you to our residents for their patience and understanding.
Posted on Saturday, December 24, 2022 12:11 PM
Please note that within the next couple hours, Township snow plowing will be paused due to regulations that mandate hours limits for our operators. Snow removal will continue on Township roads overnight December 24th. Please remember that winter parking restrictions are in effect. Please ensure all vehicles are off roadways so as not to interfere with winter maintenance. We encourage residents to stay home if they can and minimize any unnecessary travel. Thank you for your patience and understanding,...